Solstice means "to stand still." During the days before Christmas, Mischa and Tijs will provide you time for yourself. Time to connect with the stillness within you and to re-connect with your embodiment. Just when the earth itself pauses to turn in a new direction, you can stand still and reflect on your life and focus on your direction for the new year.
Together with maximum 5 men per day, we celebrate the returning of the light and longer days of sun. We do this with movement, yin yoga, healthy (vegan) food and – of course – our amazing massages. Meditative moments and the surrounding nature will give you the space and time to quiet your mind and soul.
You can choose to spend time with us for one, two, three or even four days if you wish. Every day we offer a day start with moving meditation, a shared lunch, a yoga session and sharing in the late afternoon and the option to receive massage treatments during the day. Choose from a nice mix of treatments in combination with rest and exercise. This can be adjusted to suit your individual needs and goals. Also overnight stay and dinner are optional. You will have plenty of time for yourself to make walks, ride a bike, jump in the sauna or in the lake and do some sight-seeing or canoeing. And if you're in the mood, you can connect with the other participating men.
This retreat is provided by Mischa van Dullemen and Tijs Breuer. Mischa's yoga is down-to-earth, energizing and accessible for both starting and more experienced participants. His traditional Thai massages will stretch you body in amazing positions. Tijs' meditations are mindful and embodied, with movement. His massages are deep, intimate and sensual.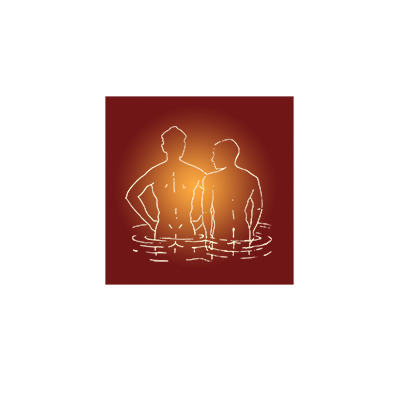 Practical information
Arrival, tea / coffee and introduction: 8:00 – 9:00 h (make sure to be there at 8:30 h)
Lunch: 12:00 – 13:00 h
Yoga session and sharing: 16:30 – 18:00 h
Costs: €35 per day, incl. two workshops and a healthy lunch
Massage sessions (90 min): €75 (up to €35 discount per session!)
Optional overnight: €35 (incl. breakfast)
Student or under 35 years old: 20% discount
Location: Neptunus Wellbeing
Address: Westbroekse Binnenweg 56a-c69; 3612 AJ Tienhoven (Ut)
Part of the sessions will be in het huisje "Land van Dromen"
Address: Westbroekse Binnenweg 20; 3612 AH Tienhoven (Ut)
There is an additional refund and cancellation policy.
More info: https://www.neptunus-wellbeing.nl
Questions? Tijs Breuer: +31626174884.